Eco-responsible denim from Les Petits Hauts
After several months of research, testing and innovation, our line of 100% responsible jeans has finally arrived: Jean Louison, Louisette and Louis!

To imagine our new line of eco-responsible jeans, we worked hand in hand with a committed factory in Morocco, under the watchful eye of @lindigotier, a consultant specializing in eco-responsible denim.

All the fabrics selected are 100% organic cotton and are GOTS and OEKOTEX certified : a robust material!

Our fabrics have been washed out (aqua save dye) and treated according to an eco-responsible process which allows a significant reduction:
• 60% in energy use
• 75% chemical products (respecting both the environment and the factory workers)
• Up to 95% of water consumption (our factory uses a water recycling system, which fulfills a dual resource saving objective: it allows both to save resources upstream by reusing, but also to reduce the volume of polluted discharges)


CERTIFICATIONS:
•
Fabric
: 100% organic cotton,
GOTS and OEKO-TEX standard 100
•
Manufacturing and washing
:
GOTS
•
Washed product
: BLUESIGN*
Our 3 jeans are also
100% recyclable
: It will be possible to make a new thread out of them and therefore give birth to a new piece in the future! Before that, you can also transform it to give it a second life or resell it on a resale platform, or even give it to an association: everything is transformed!
3 cuts designed for all body types:
•
LOUISON
: The ideal long
flared
jeans that enhance the silhouette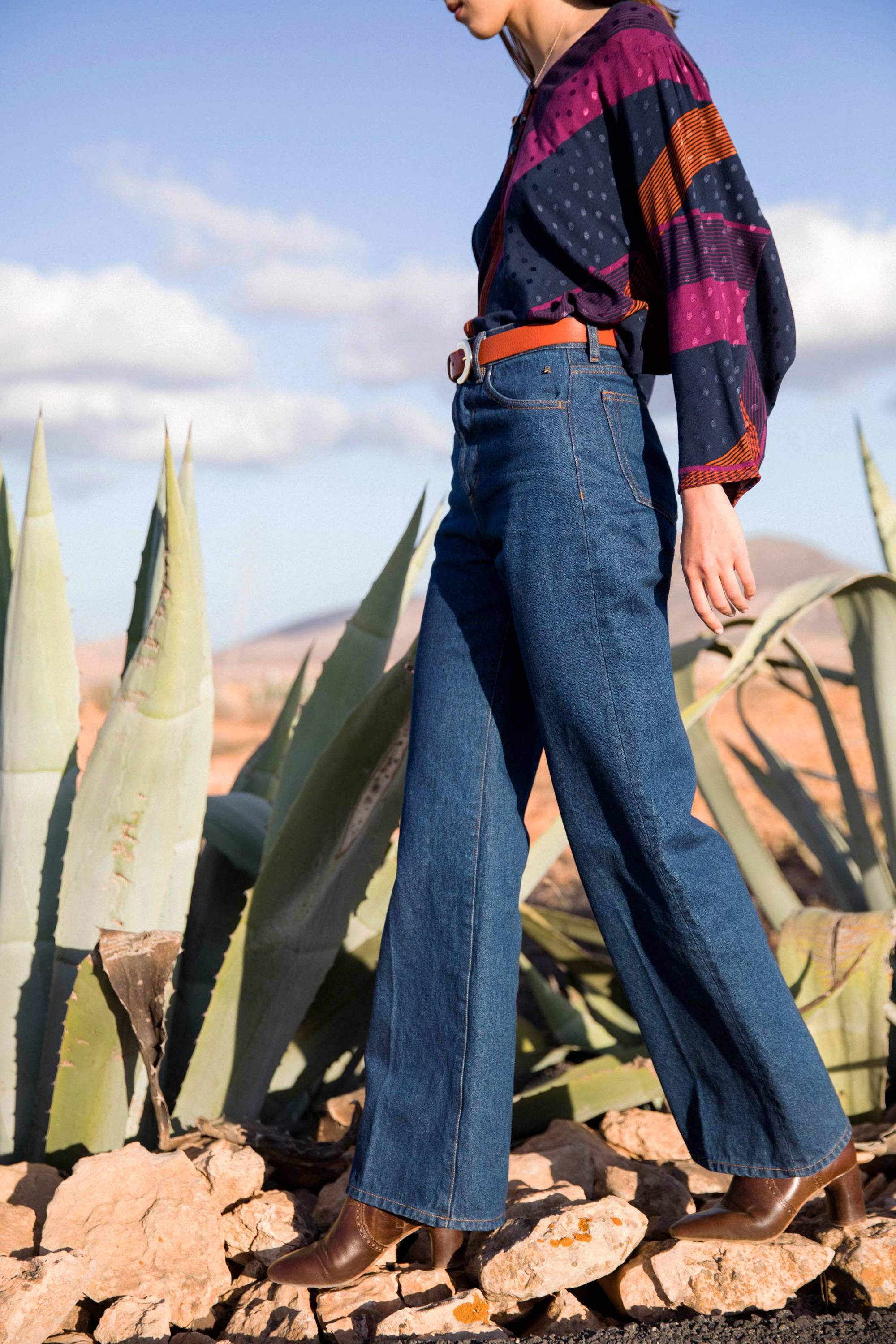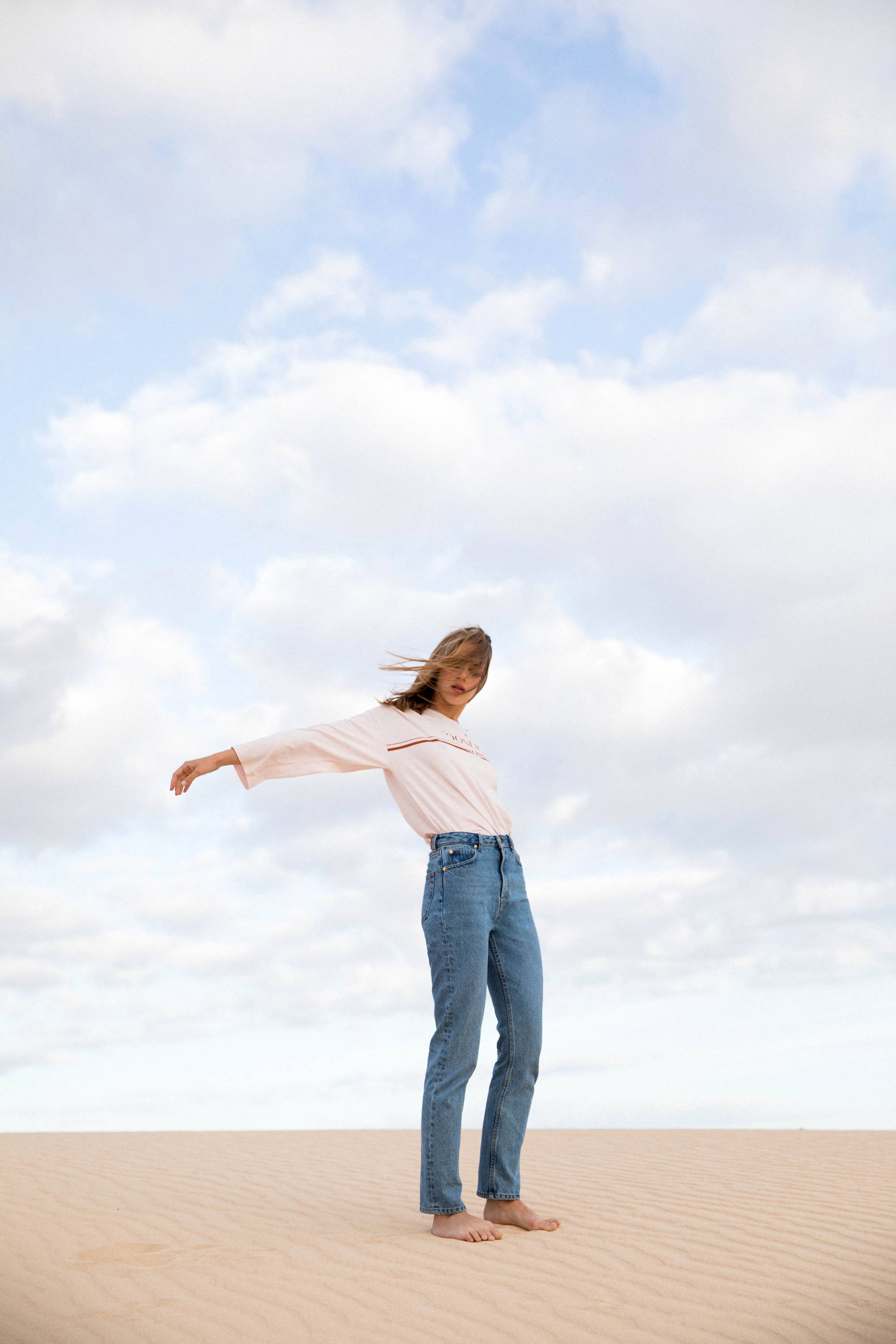 •
LOUISETTE
: The perfect
mom
jeans with a high waist and tapered bottom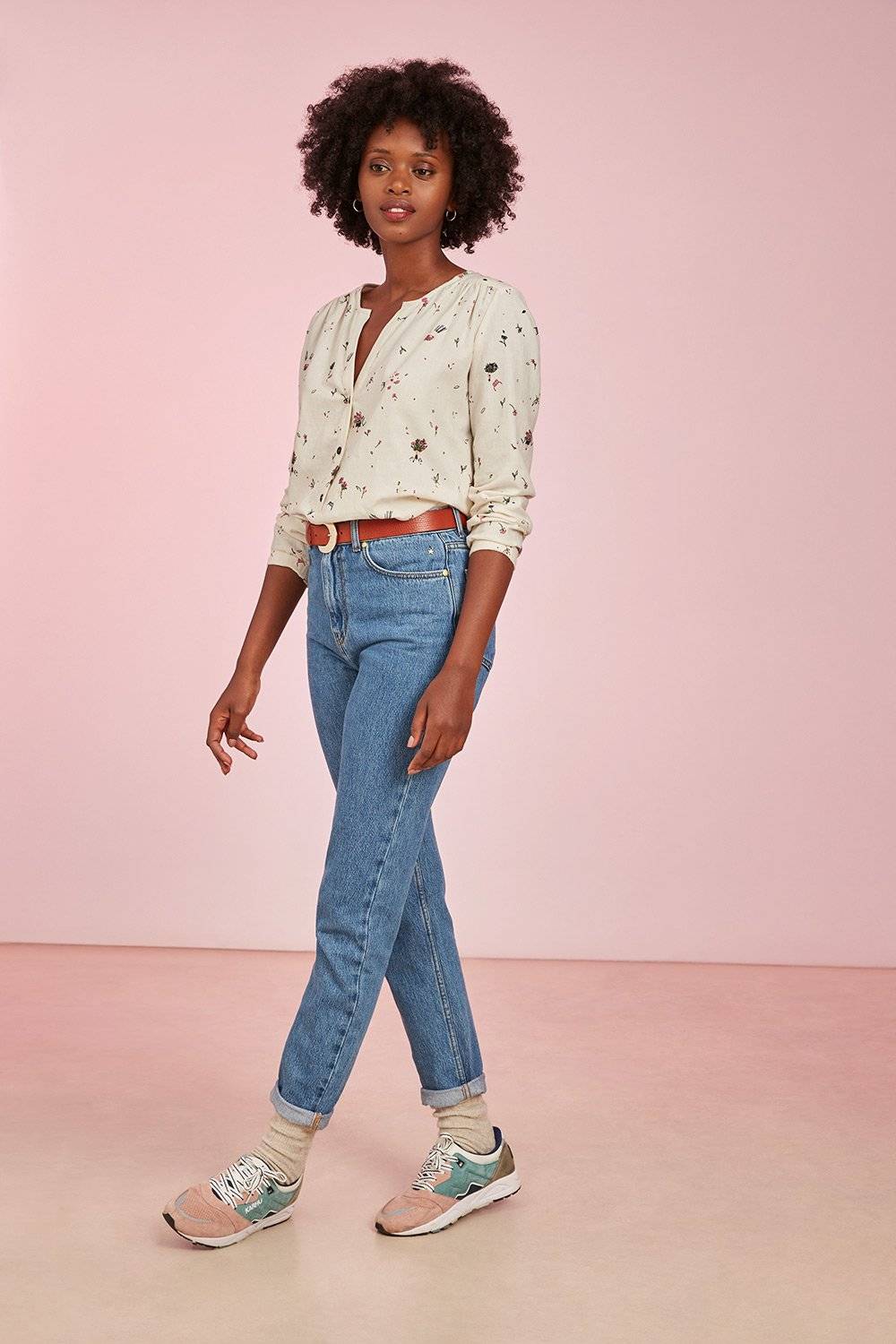 Available in raw blue, denim blue, light blue, stone black and sizes 25 to 32!

Like a pretty signature, each product is embroidered with our golden star….


WASHING Tips
to take care of it for as long as possible:
• Close zippers and buttons securely
• Wash inside out, alone for the first 3 washes
• Hand wash preferably in cold (or lukewarm) water with a teaspoon of detergent.
• In the washing machine, prefer a liquid detergent and wash at 30°C maximum, short cycle to prevent it from deforming
• In both cases … :
o Do not wash them TOO OFTEN: remember to air them between each use!
o Avoid putting them in the dryer

Go online and in stores now to find your jeans


*The Bluesign certificate guarantees the absence of chemicals in the final product and ensures best practices throughout the production chain.